52 Week Photography Challenge for 2017 – 52 Wochen Fotografie Herausforderung für 2017
Woche 1 – Story: Rule of Thirds
The rule of thirds is the first compositional rule most photographers learn; but most don't know why they learn it. The rule of thirds is amazing for telling a story. Tell a story using rule of thirds.
Für die erste Aufgabe habe ich ein Foto genommen, das an Neujahr 2017 bei einem Waldspaziergang aufgenommen wurde. Zufällig kam ich an einer, vermutlich still gelegten Bunkeranlage vorbei.
Für das Thema "Rule of Thirds" habe ich die einfachste Variante gewählt.
Das Foto wurde nicht bearbeitet, vor allem nicht beschnitten(!), lediglich verkleinert und etwas nachgeschärft.
Die Komplexität der (geforderten) "Story" hält sich in Grenzen.
Wir haben da den Zaun, der sich über das ganze Bild zieht, im oberen Dritte als unüberwindlicher Stacheldraht ausgeführt. Verstärkt durch das im Vordergrund groß in Szene gesetzte Hinweisschild wird der Betrachter deutlich von dem Bunkergelände im Hintergrund ausgegrenzt. Selbst die Bäume des frei zugänglichen Waldes im rechten oberen Bereich scheinen im Zaun gefangen zu sein, was den Verbotscharakter verstärkt. Zusätzlich wird der Gegensatz, Betonbauwerk – natürlich gewachsener Wald verdeutlicht. Die unangenehme Dominanz der künstlichen Anlage gegenüber des im kleinsten Bereich des Fotos abgebildeten Biotops bleibt dennoch erhalten.
Zunächst das Foto mit (nachträglich) eingeblendeten Hilfslinien (rot), die die Bildkomposition verdeutlichen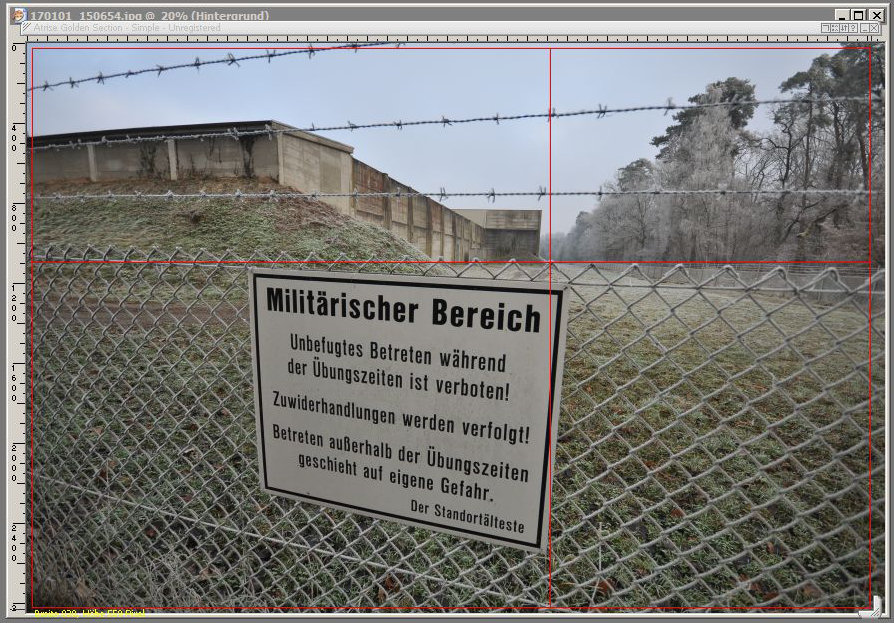 Das Originalbild (1280×850)
Brennweite: 10mm
Verschlusszeit: 1/500s
Blende: ƒ/4
ISO: 360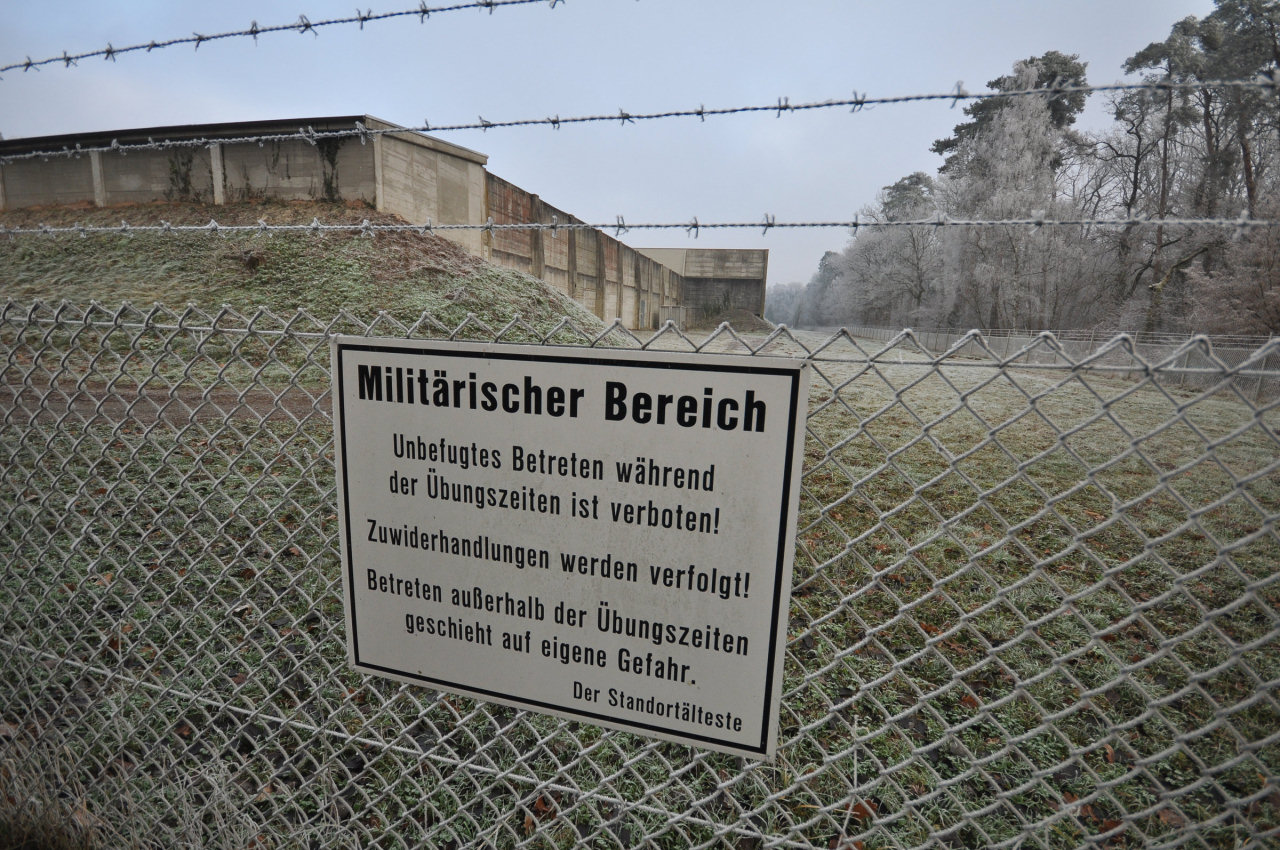 Dogwood Photography Presents – 52 Week Photography Challenge for 2017
AUFGABEN aufklappen